Here you will find a full list of all sewing timetables .
To book a class pop onto our book online page.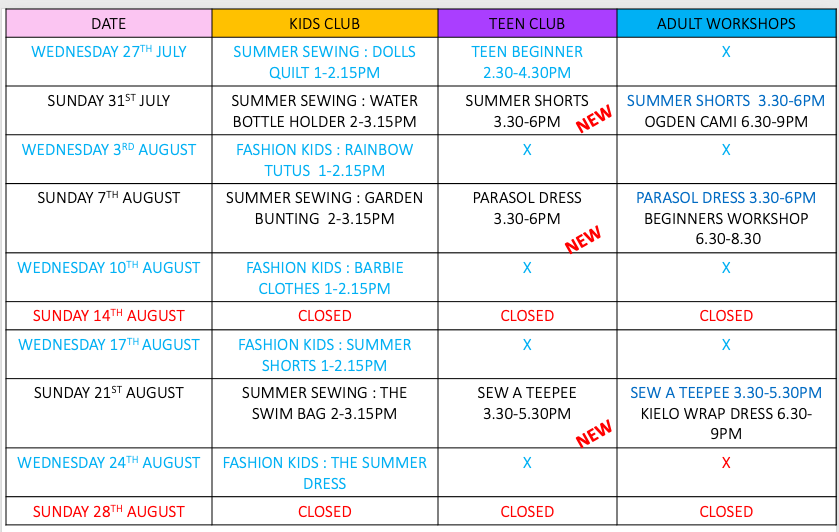 AUTUMN AND WINTER TERM CLASSES WILL BE AVAILABLE TO BOOK ONLINE FROM THE 1ST AUGUST.
THURSDAY EVENINGS 6.30 -9PM - THE PHEASANT PUB & RESTAURANT- PEN Y FAI
FRIDAY EVENINGS 6-9PM - THE SCOUT HALL PEN Y FAI
SUNDAYS - THE SCOUT HALL PEN Y FAI.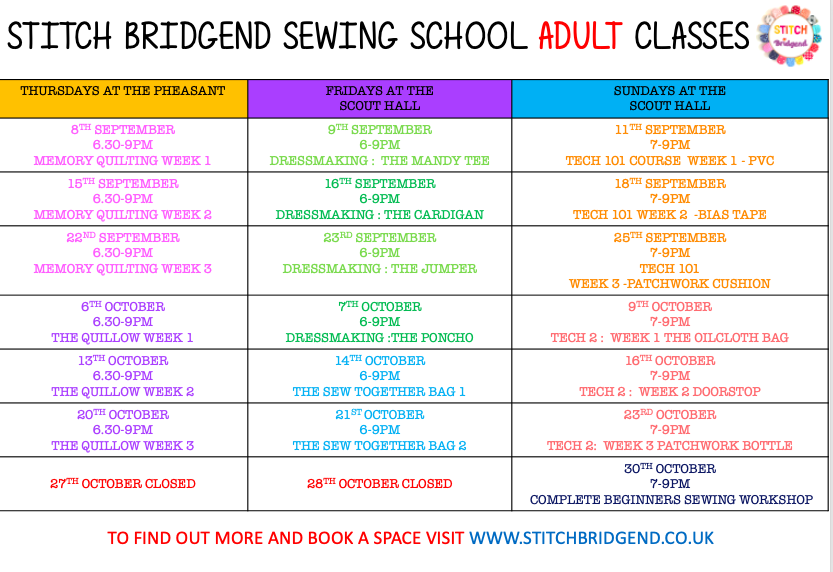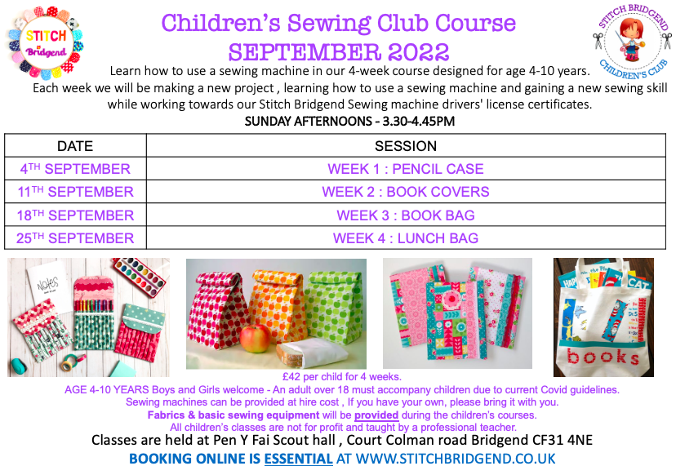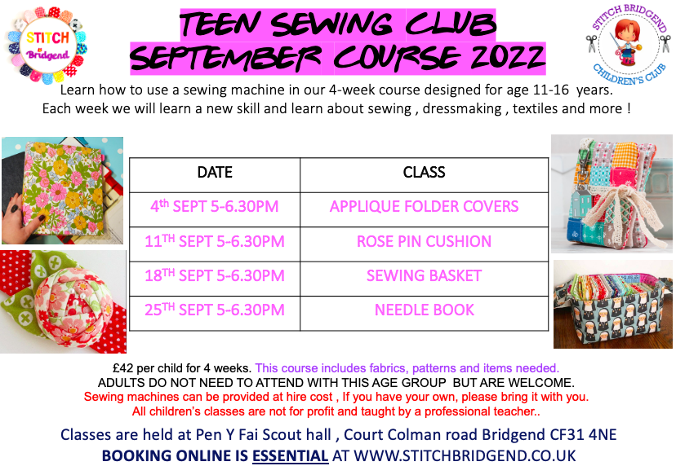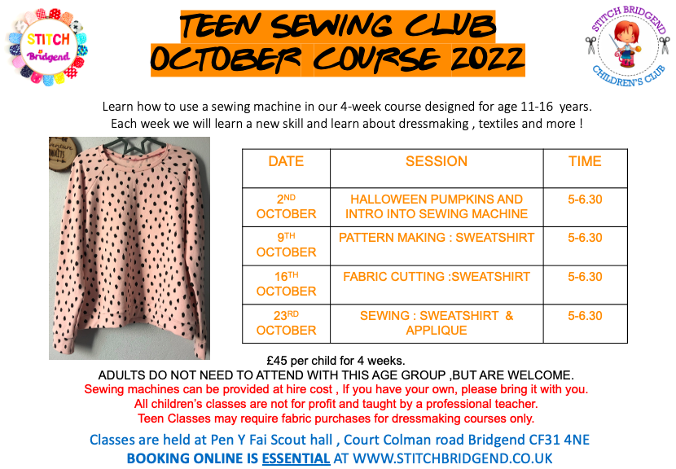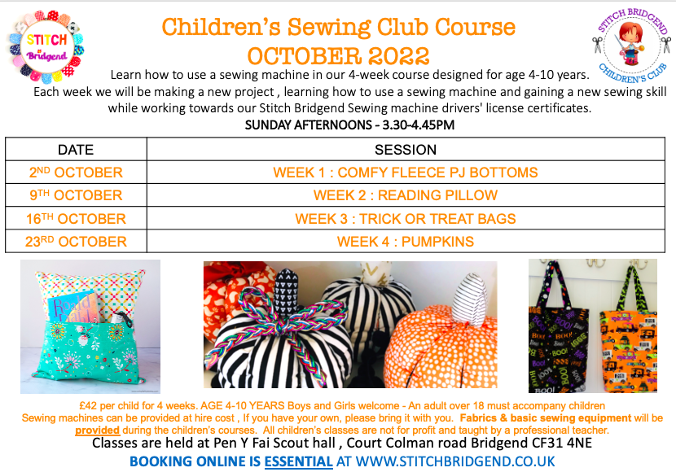 Booking terms & conditions .

All bookings are made in advance , if you cannot attend a class or workshop due to any reason including covid isolation please be aware you will not be refunded the cost of the class - you are however entitled to your class notes and pattern where applicable instead.
If we at Stitch Bridgend need to cancel a class for any reason a credit code refund will be emailed to you to use against future classes/workshops. No cash refunds are currently available at this time.
You are welcome to bring drinks to THE SCOUT HALL ONLY - no hot or cold drinks will be available at the hall.
Drinks are available at the Pheasant venue at the bar.
By booking online with Stitch Bridgend you accept all terms & conditions as stated above.