Here you will find a full list of all sewing timetables .
To book a class pop onto our book online page.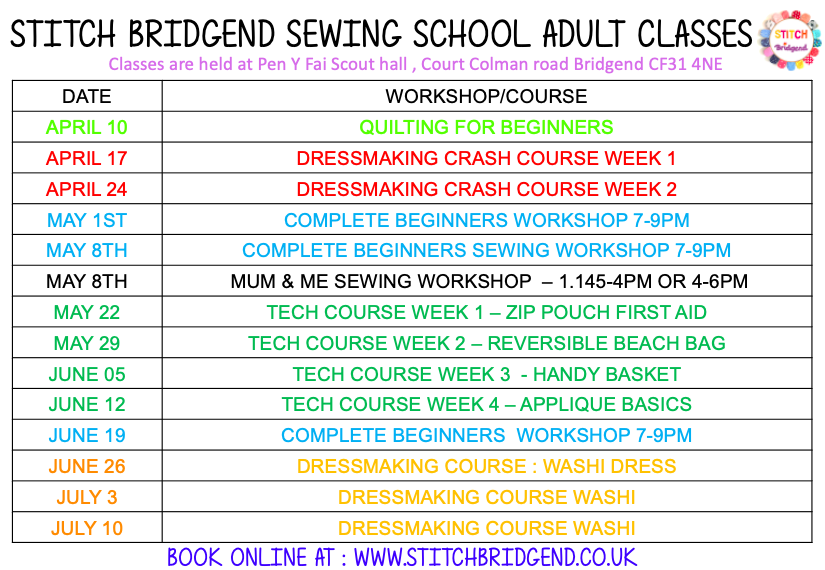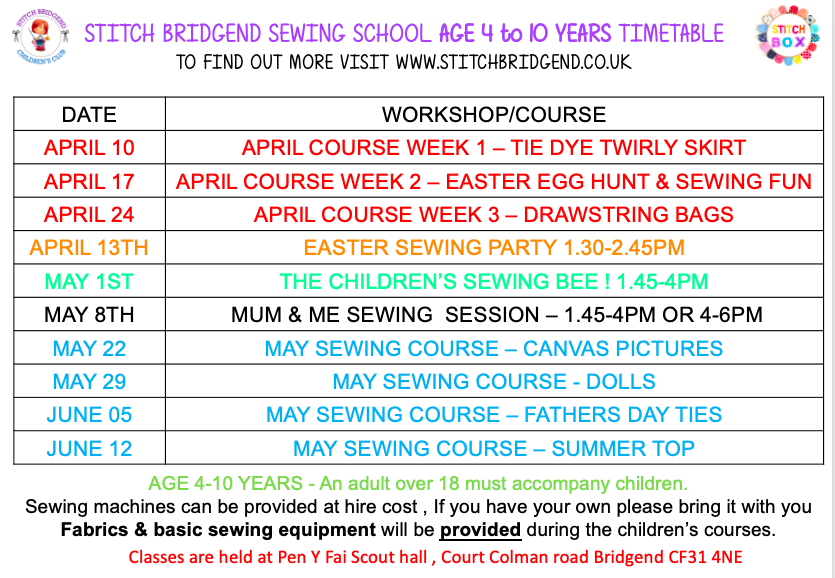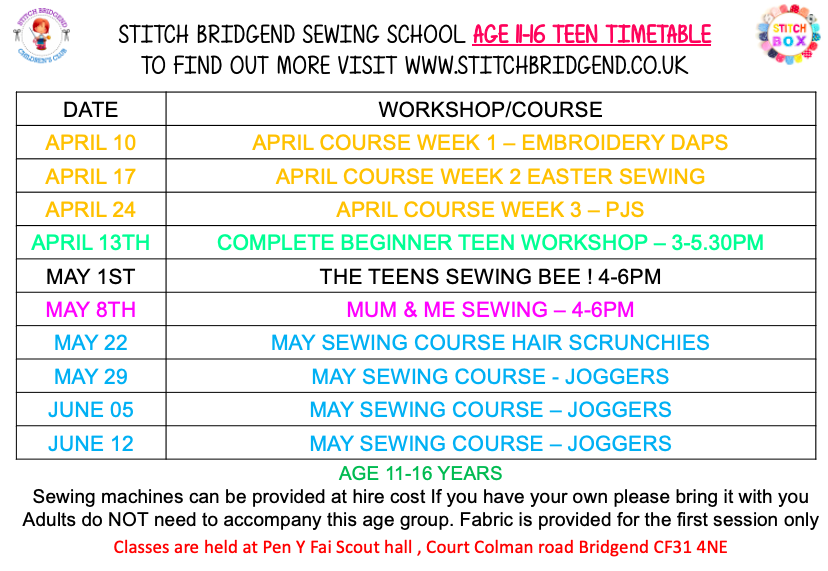 SUMMER TERM CLASSES NOW AVAILABLE TO BOOK ONLINE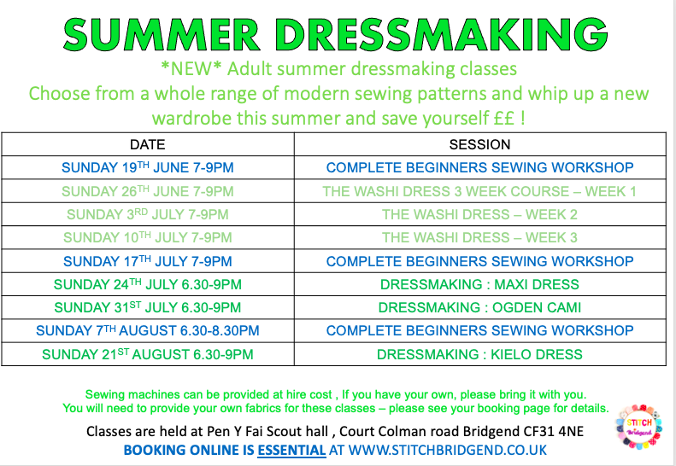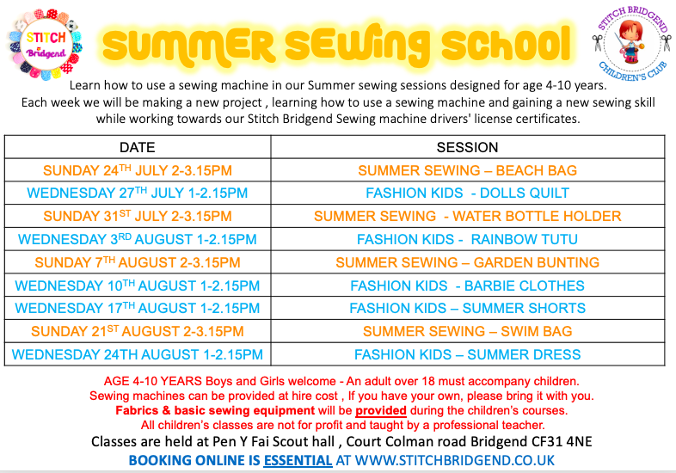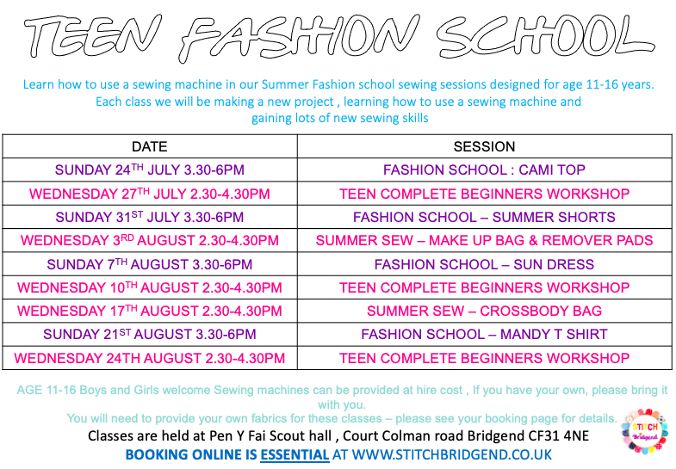 Booking terms & conditions .

All bookings are made in advance , if you cannot attend a class or workshop due to any reason including covid isolation please be aware you will not be refunded the cost of the class - you are however entitled to your class notes and pattern where applicable instead.
If we at Stitch Bridgend need to cancel a class for any reason a credit code refund will be emailed to you to use against future classes/workshops. No cash refunds are currently available at this time.
Social distancing applies at all times -including when using equipment.
We ask that your bring your own sewing machines , basic sewing kit and fabrics at this time.
Masks must be worn where applicable. Hand sanitiser will be available at various points throughout the hall and toilet areas. Track and trace forms will be filled in at the beginning of each session .
You are welcome to bring drinks to this class - no hot or cold drinks will be available at the hall.
Your tutor has been double jabbed , will be wearing a visor and will ensure all current legislation is adhered to at all times.
By booking online with Stitch Bridgend you accept all terms & conditions as stated above.