Stitch Bridgend Teen Club is designed for age 11-16 years .
Each week we learn a new skill while making various projects including dressmaking , textiles , techniques and trending patterns.
This age group do not have to be accompanied , but adults are welcome .
Sewing machines are available to hire if you don't have your own .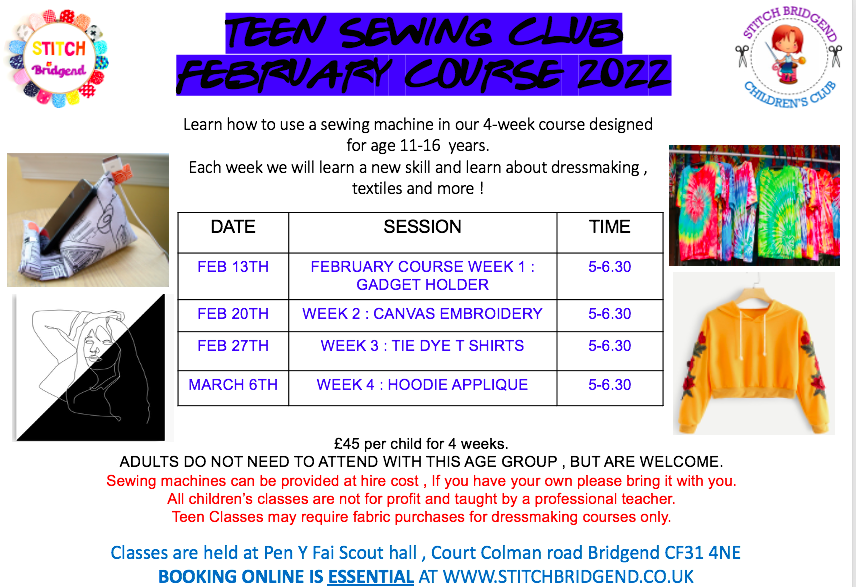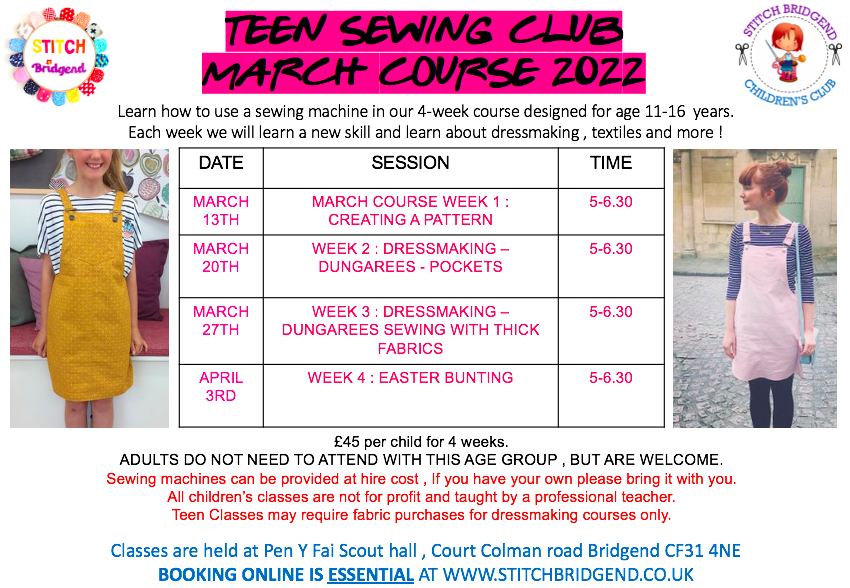 Copyright STITCH BRIDGEND SEWING SCHOOL