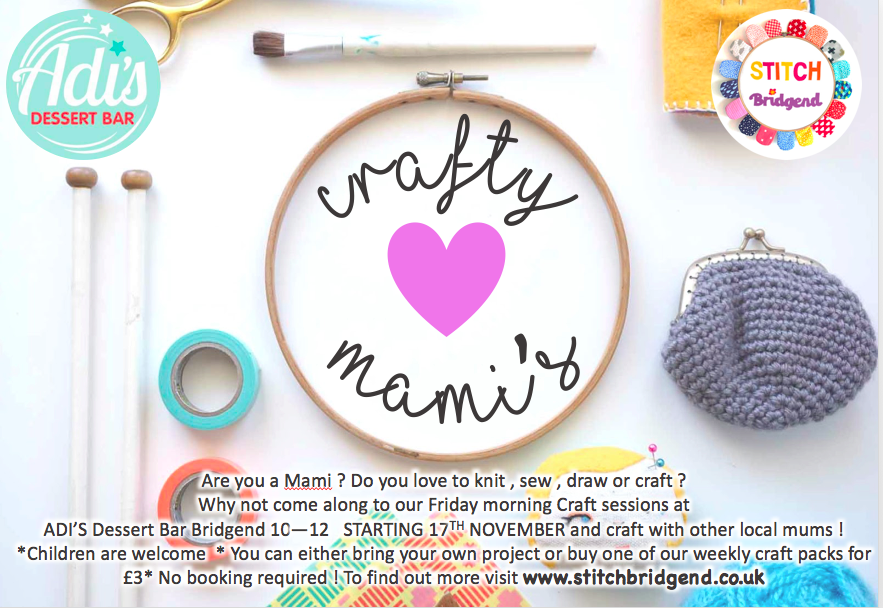 NEW ! Our Crafty Mami's sessions will be starting on November 17th every Friday morning 10-12 .
Either bring one of your own projects or you can buy one of our kits for just £3 !
All projects are designed for hand sewing , hand crafts , knitting and calligraphy/colouring.
No sewing machines please !
Small children are welcome !
*FREE SESSIONS - NO BOOKING REQUIRED *