March 15, 2014
A lot of students this term have been learning about embroidery and the craze that is hoopla both in class and on the at home course. I'm surprised how many people actually have fallen in love with the idea and thought today I would share a quick tutorial to make embroidery and cross stitch a bit easier.
Have you ever lost your needle half way through ? or when packing up for the night ?
Fear not....
Introducing the NEEDLE MINDER ( OR NEEDLE KEEPER)
Here is mine....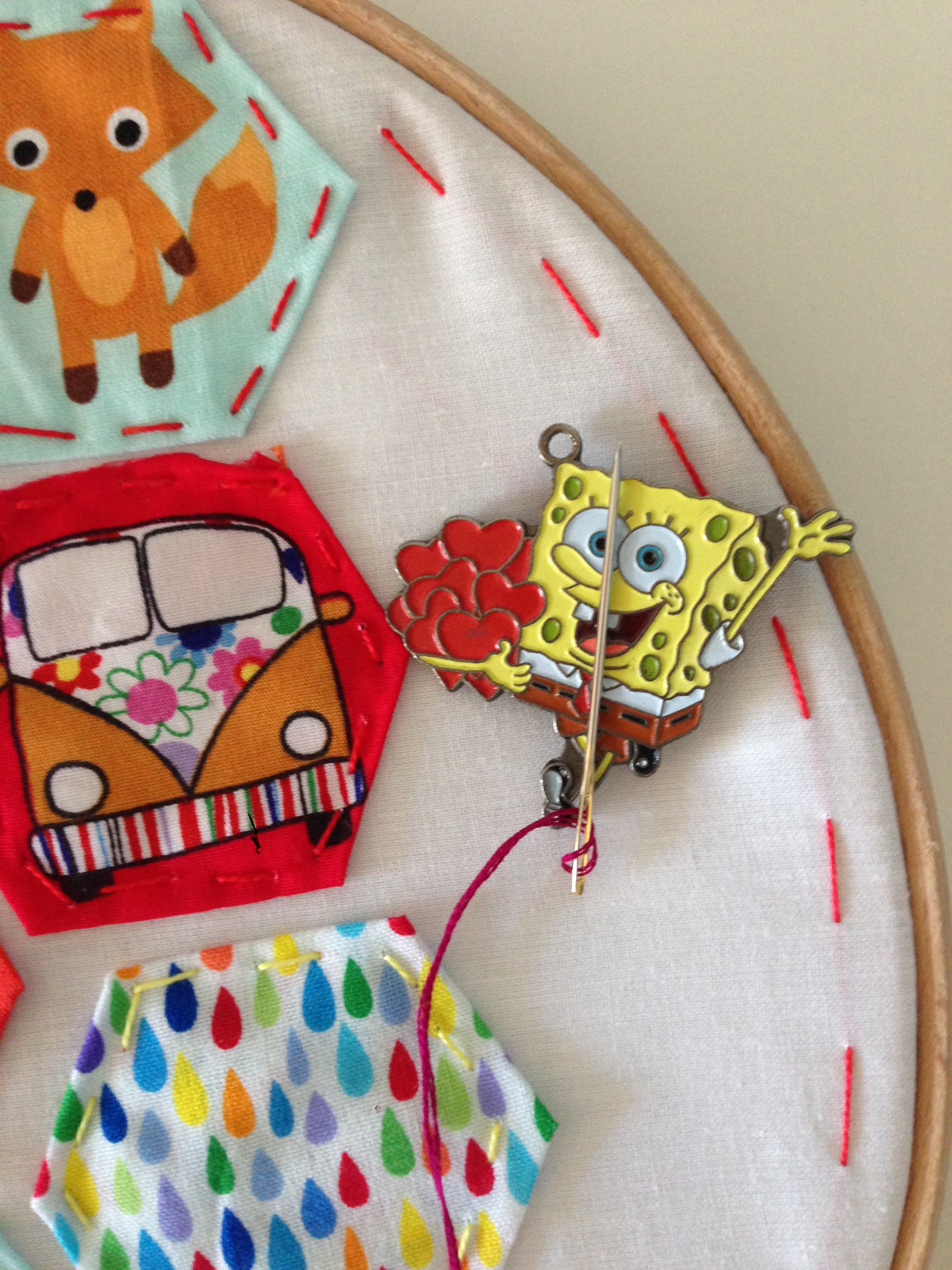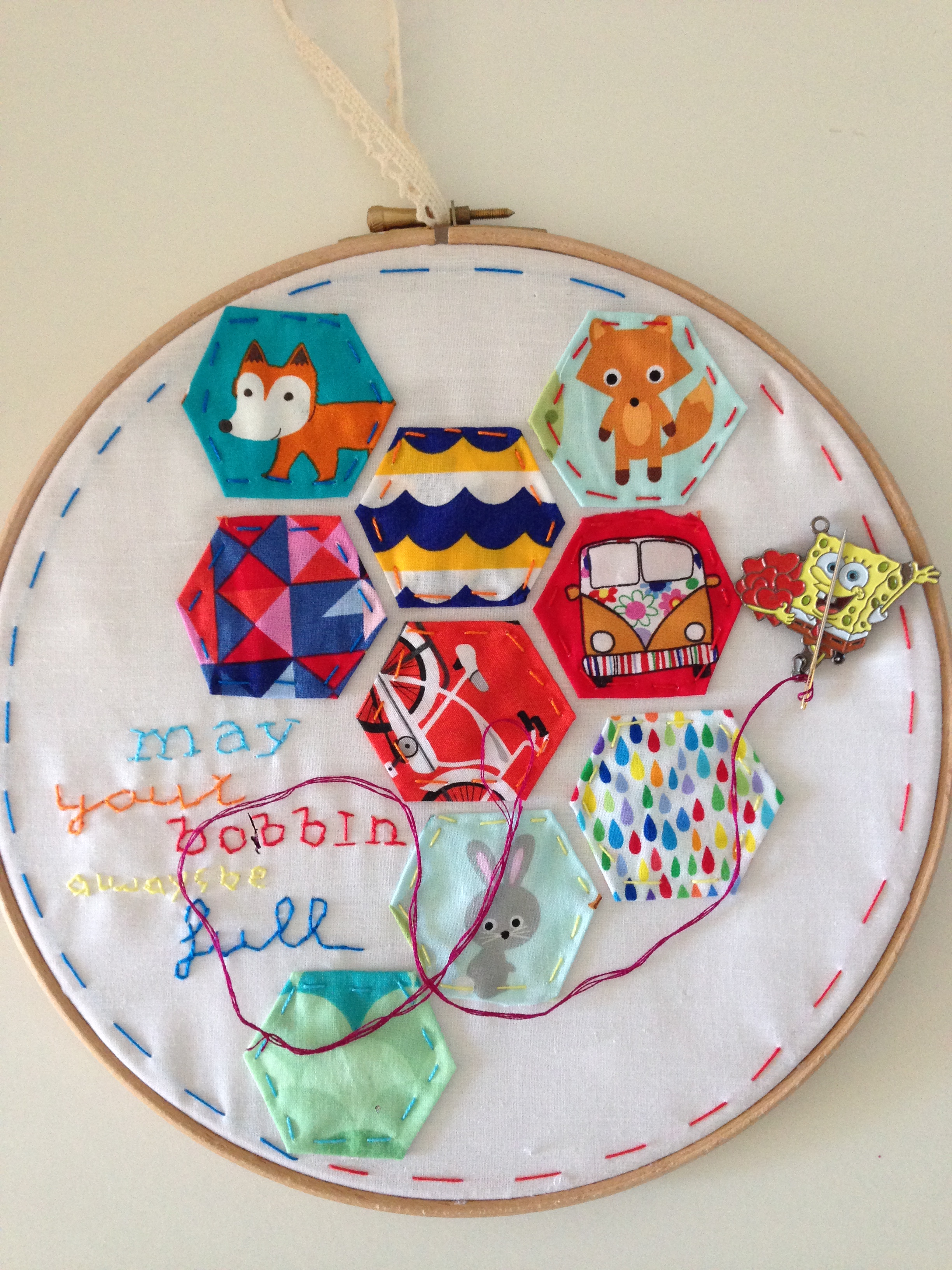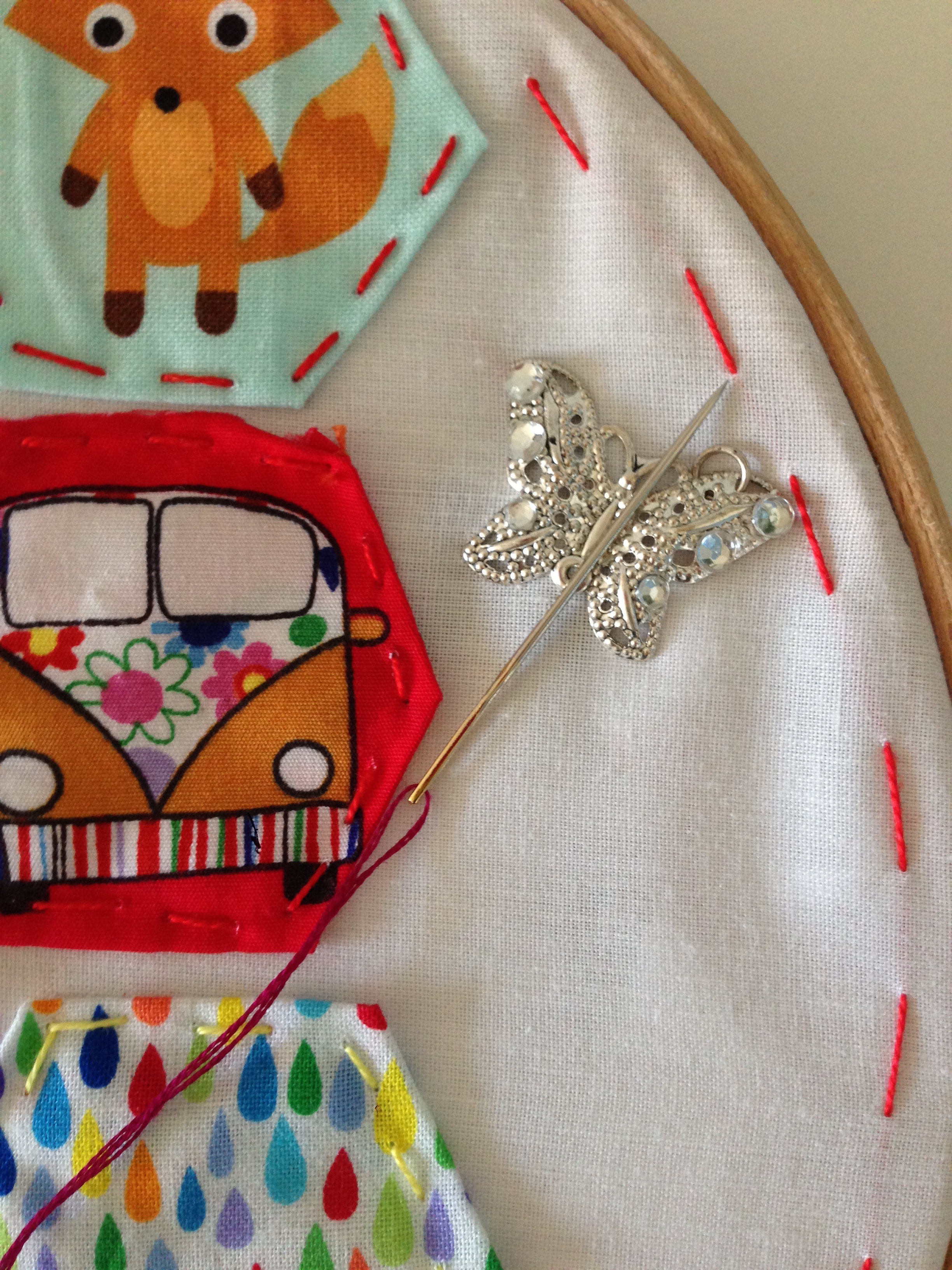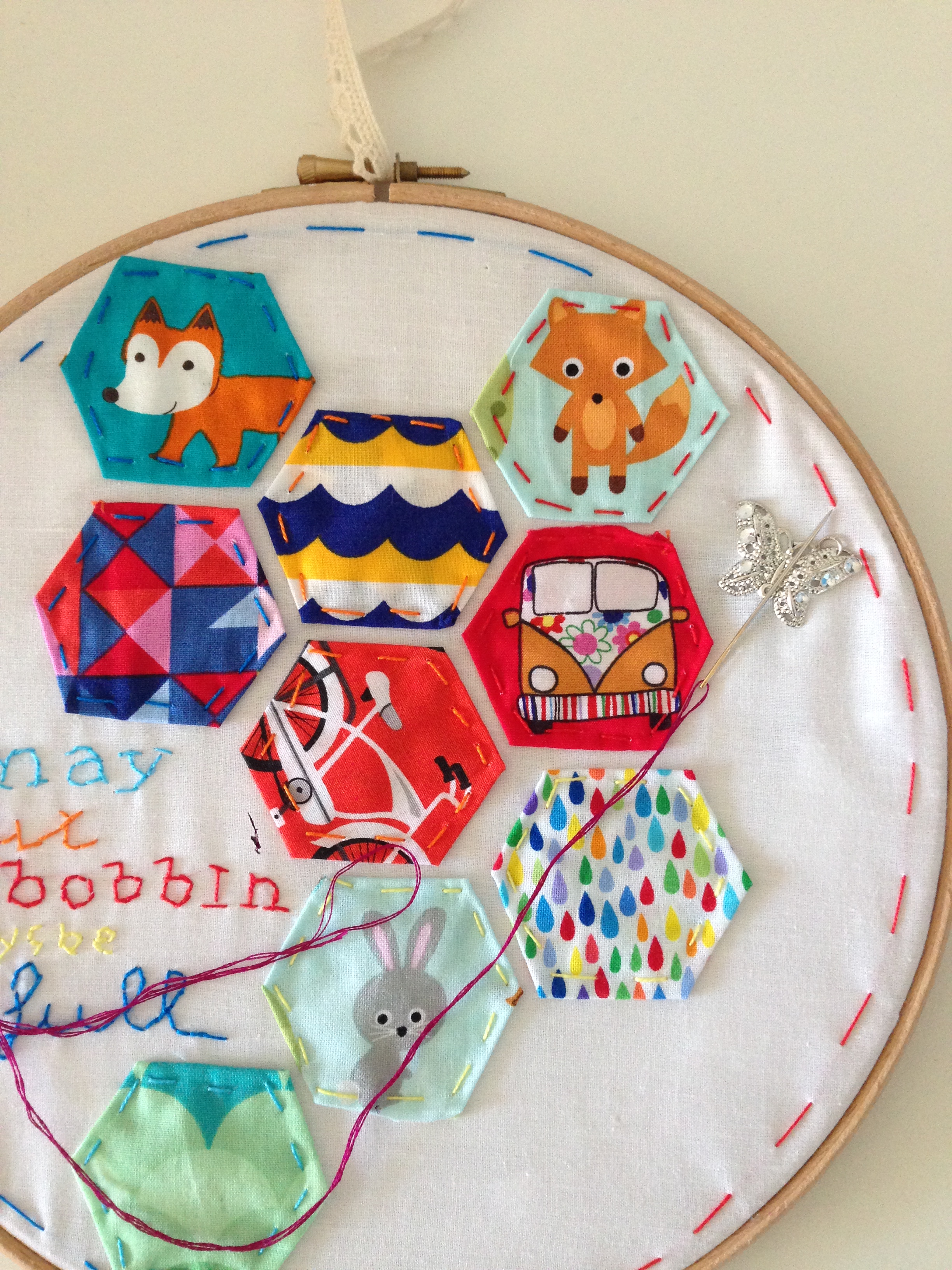 I have spongebob on one side , and a butterfly on the other , so I can change it around if I want to.
Needle minders are magnetic , so your embroidery needle sticks to it , Genius hey ?
To make your own you will need :
MAGNETS : I used 2 corsage magnets I had left over from my pin plate but any small powerful ones will do.
HOT GLUE OR SUPERGLUE : The magnets stick but the glue stops them shifting around
SOMETHING PRETTY : I used an old spongebob keyring & a butterfly from an old necklace.
Simply Glue the magnets to the pretty , leave to set and then place one on top of your work , and one underneath , and waaa laa . No more losing your needle !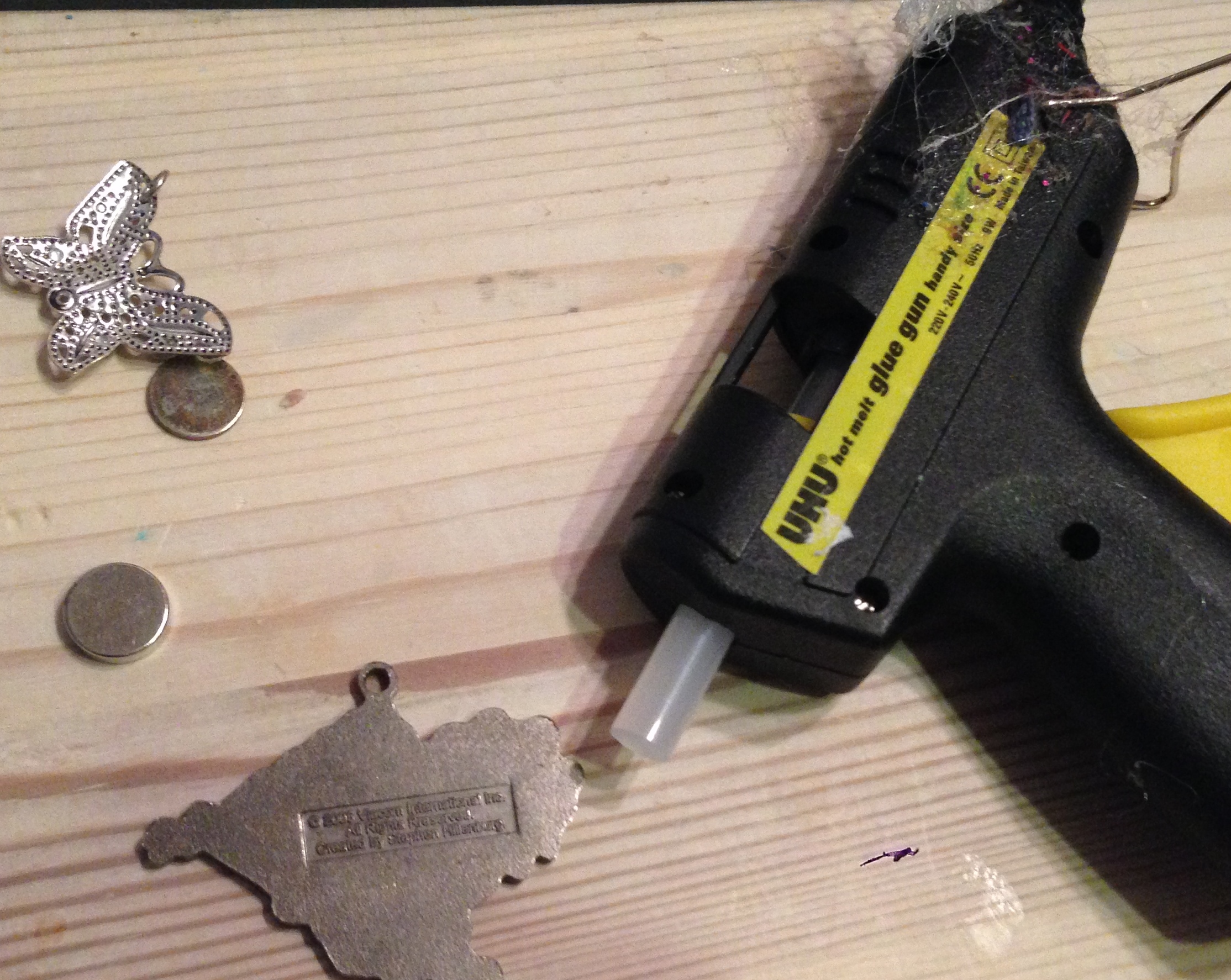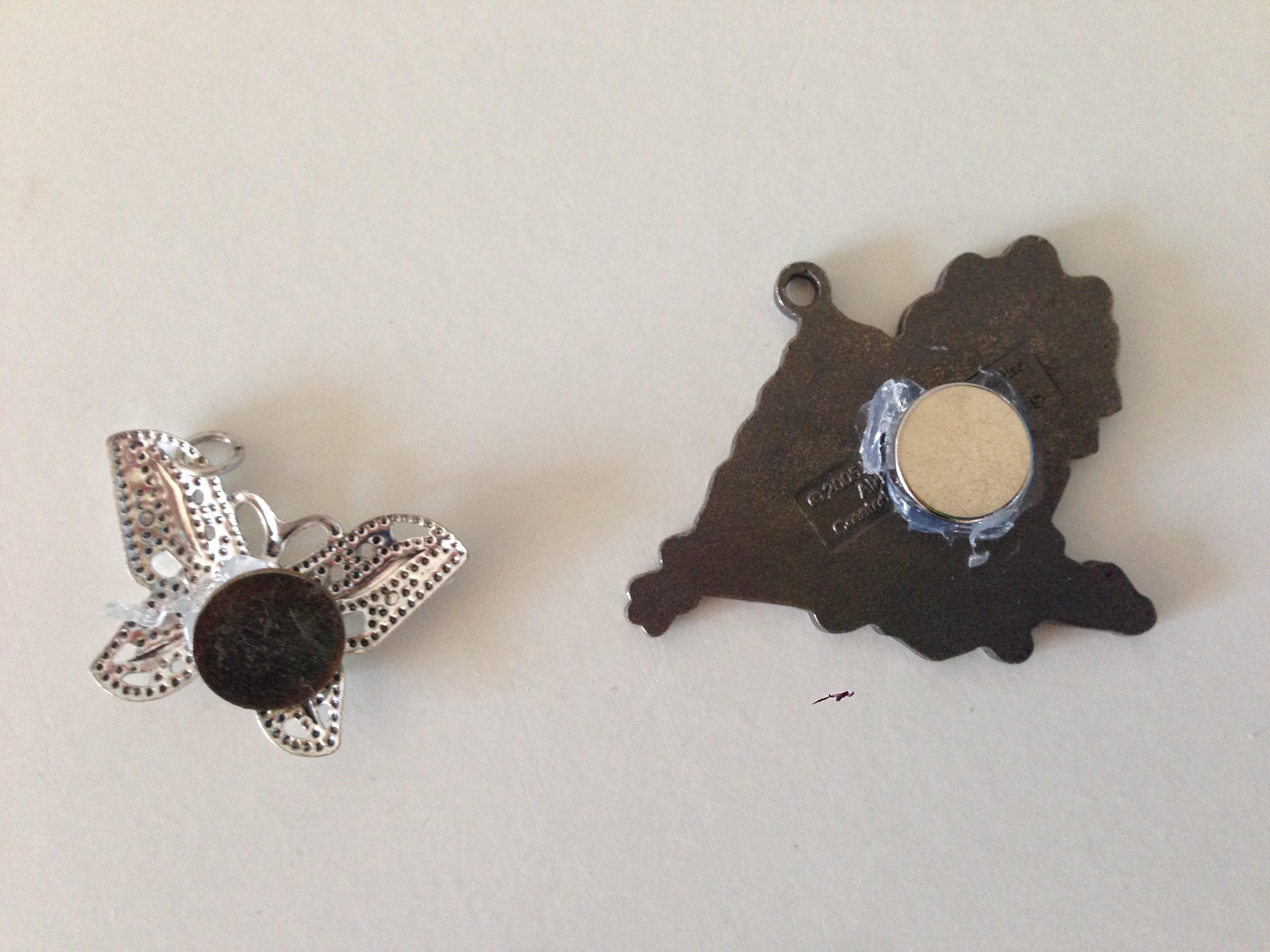 Traditionally these were made with old brooches ...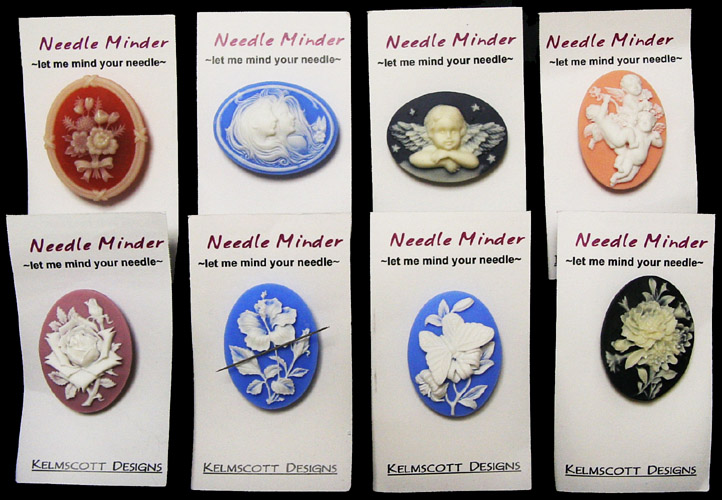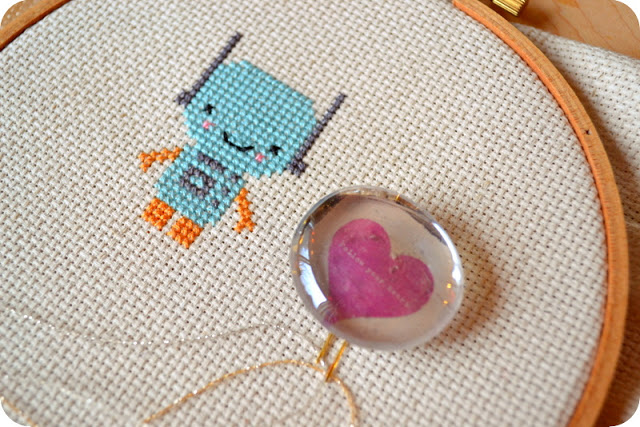 But you can make them with just about anything ! Have a hunt around !
I love this version from the blog House A la mode using a glass pebble
- http://alamodefabric.blogspot.co.uk/2012/12/the-sewing-studio-ooohhh-you-needle.html
Mine has proved invaluable as I have joined the monthly cross stitch sew a long (I hate cross stitch , so this is a bigggggg challenge) ONCE UPON A TIME by the frosted pumpkin stitchery.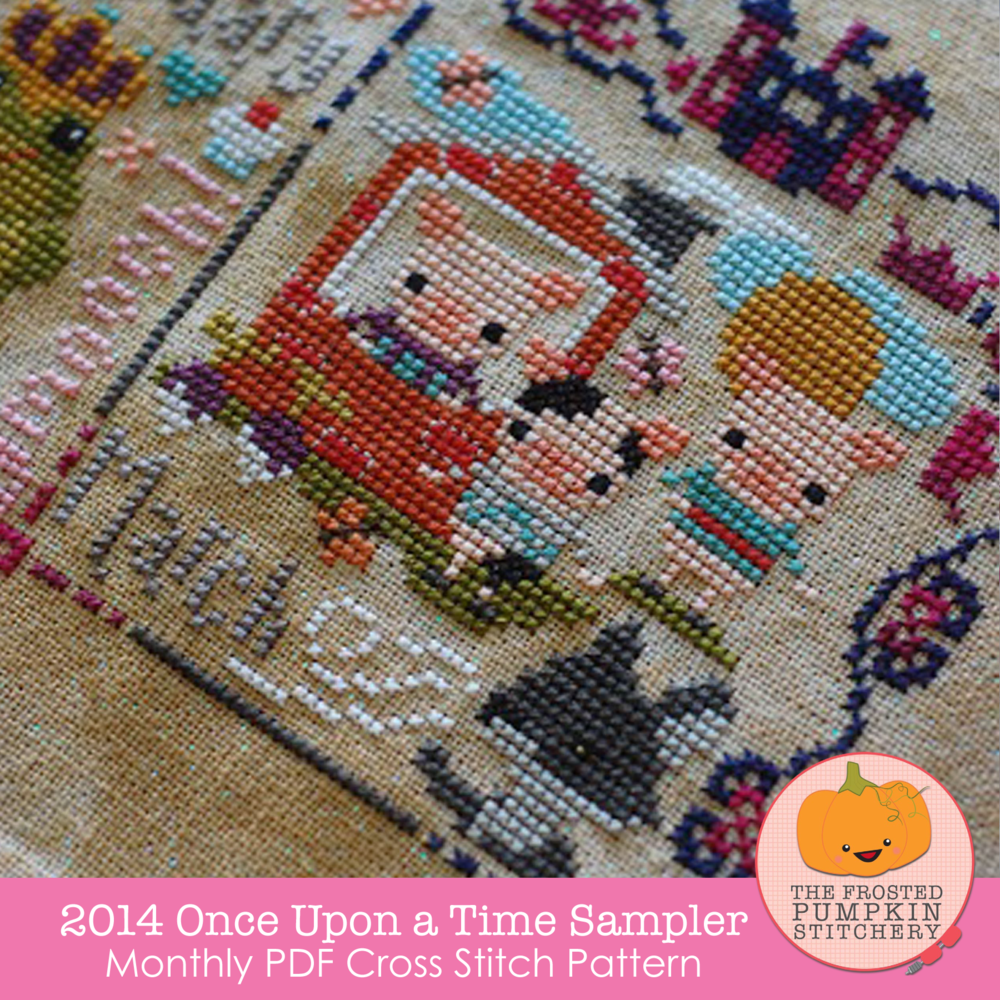 It's awesome ! Just check out those pigggies ! I'm hoping to do this on our FREE sewcial park meet ups starting at easter :) Picnic , park & sewing what a perfect combination !
Posted by Gemma Perkins. Posted In : DIY