November 13, 2014
As promised ! Here is how to make a Dresden cushion ! You can of course use this method for quilts , pillows , table runners...... the list is endless !



Supplies:
· Template
· 20 – 2 1/2″ x 7.″ rectangles for blades
· 8 strips of fabric for border – 2.5 inch x 12 inches
· 16x16 inch square white background fabric
· 9″ x 9″ white square for the embroidered centre and the same for lining.
· #8 Perle Cotton
· 2 metres binding
· 2/3 metre for pillow back
· 18″ pillow form
Let's Get Started
Using the template, cut 20 blades. Fold the top points together, right sides together, and then sew them together as shown. Chain sewing is always the easiest and fastest sew a blade , pull the cotton and sew the next one as shown below.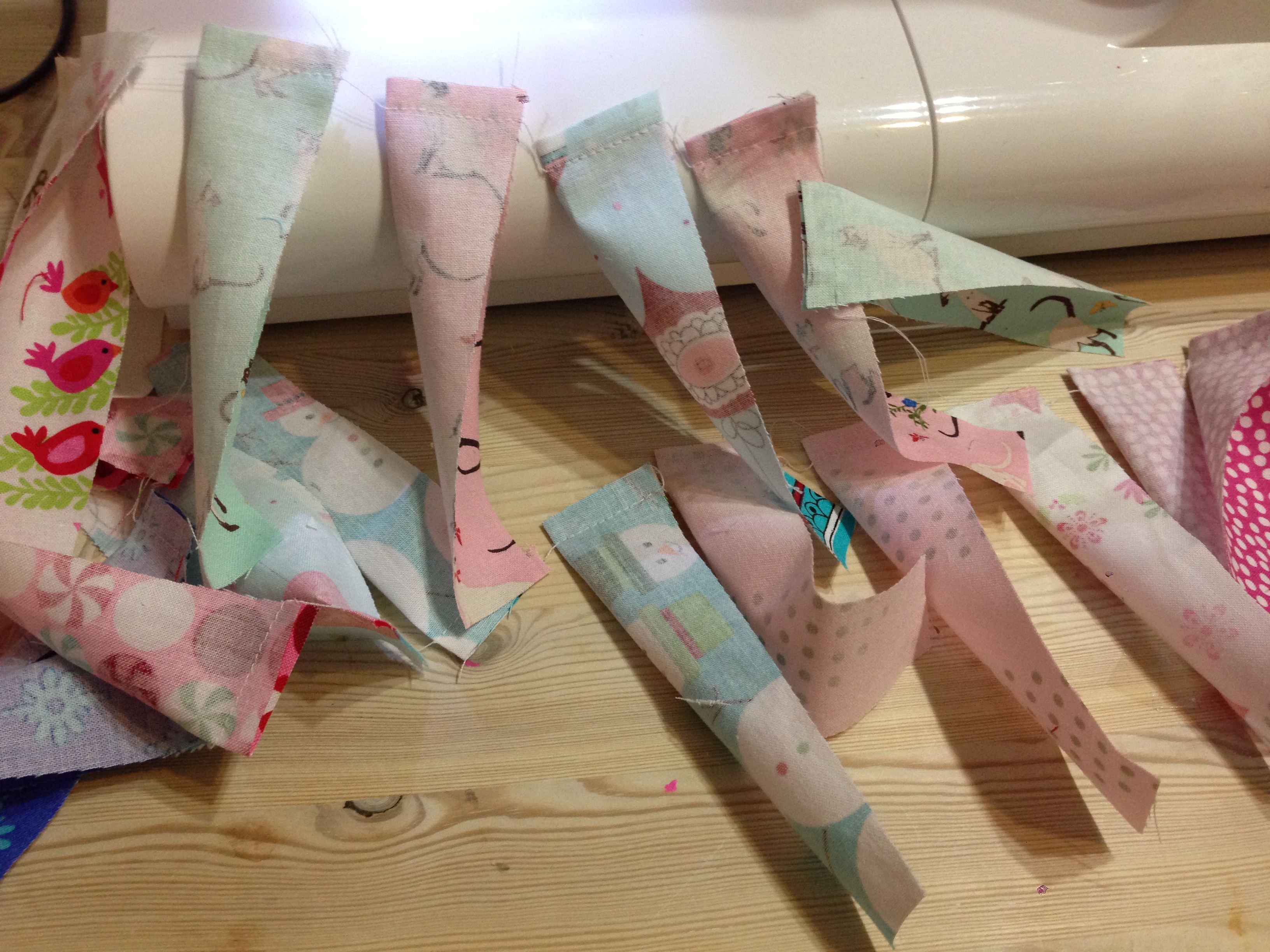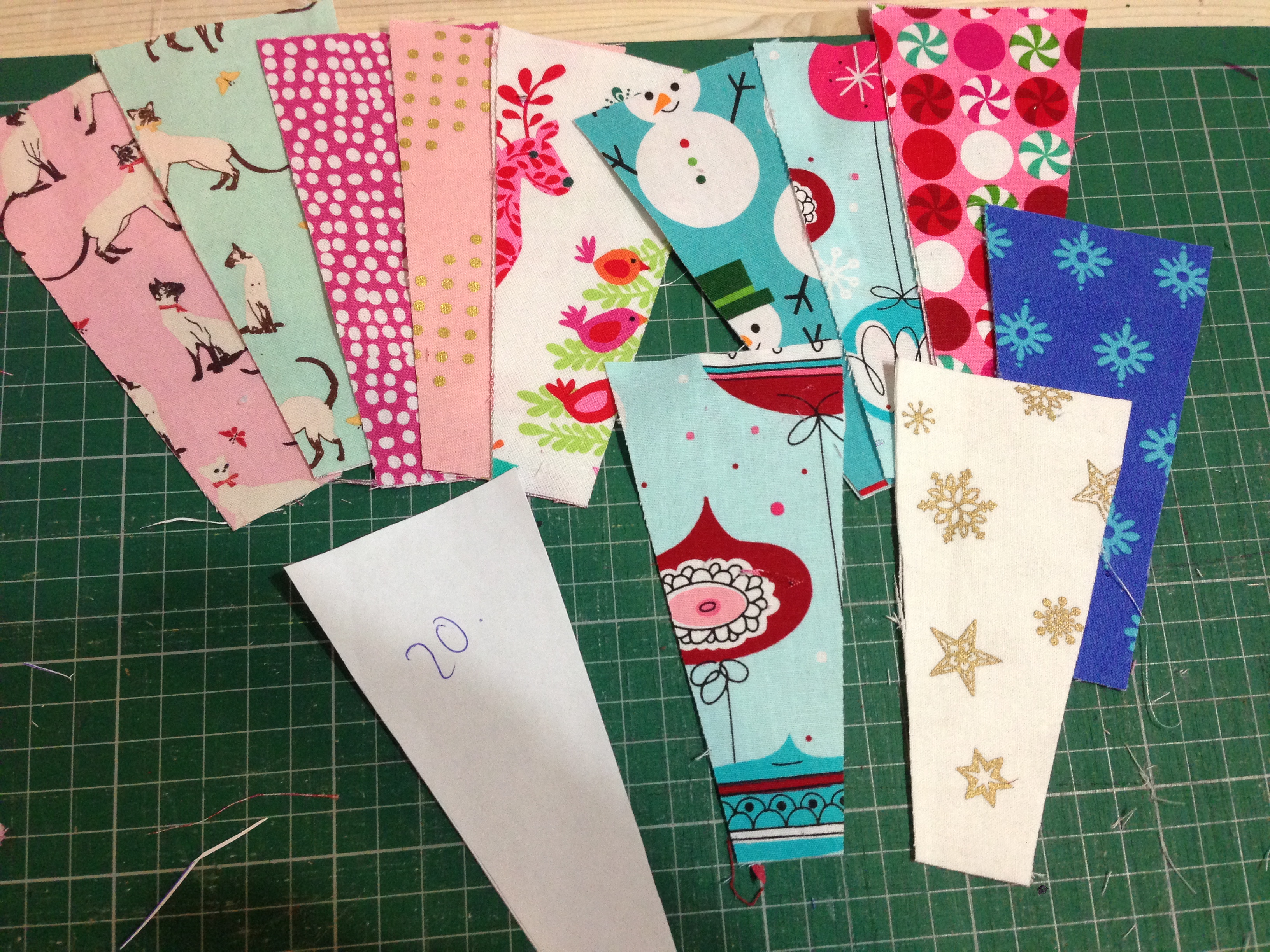 Then cut between each blade so they are not attached , turn right side out and iron flat , this creates a point. Use a hera marker or blunt scissors if you have one.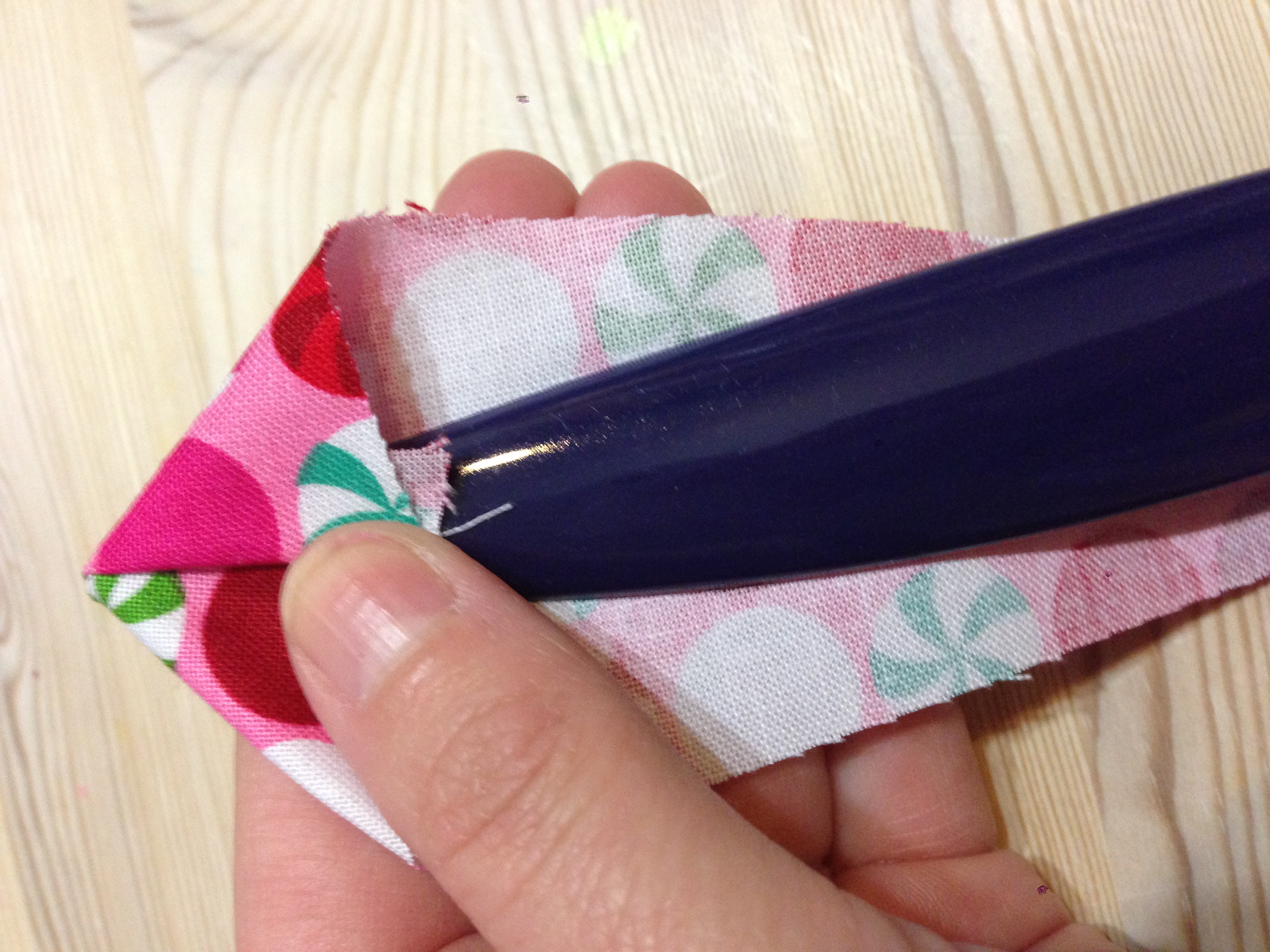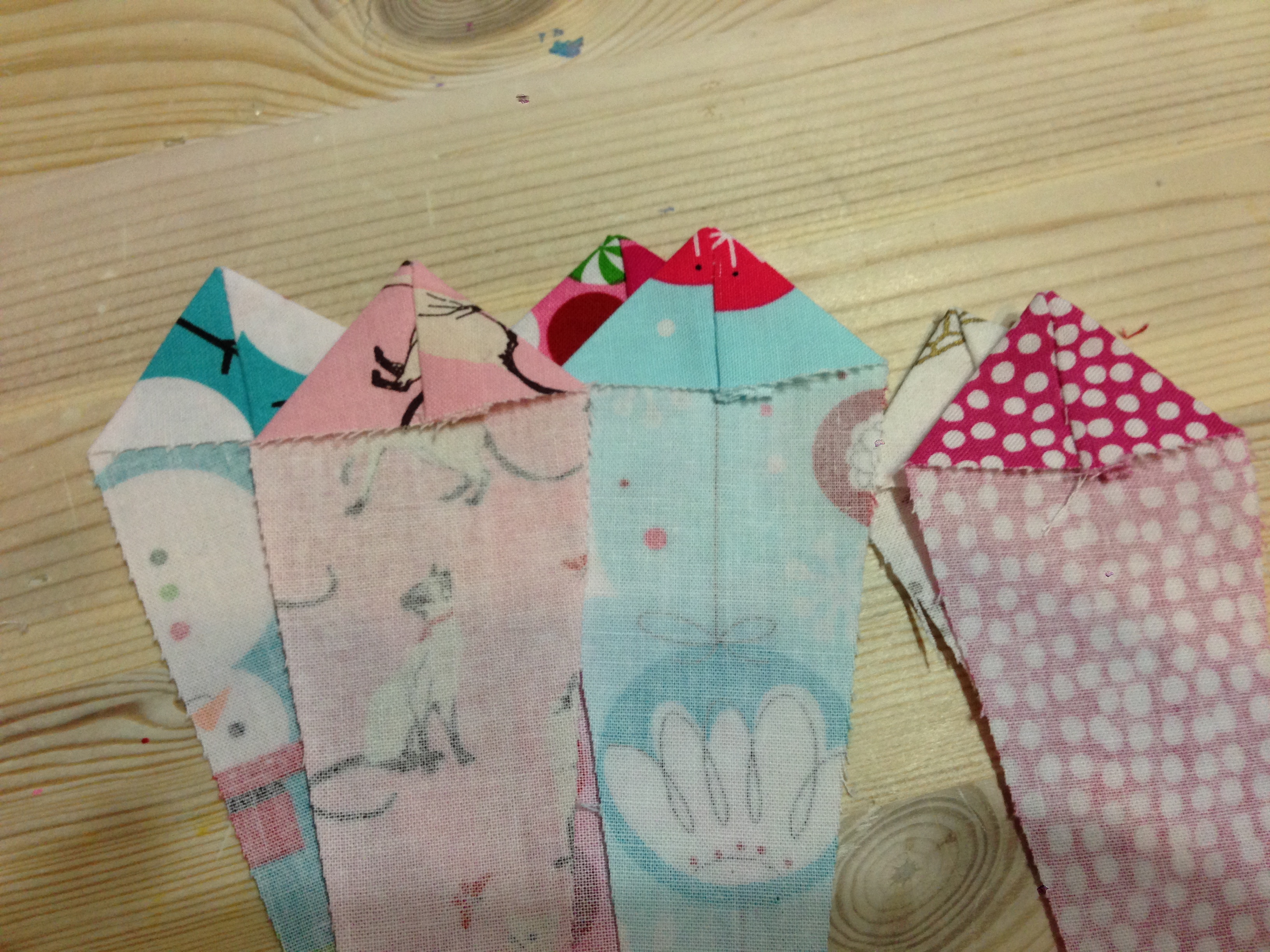 Put the blades right sides together and sew 1 /4″ seam allowance along the long sides. Sewing them together in sections makes it easier , sew in two batches of 10 blades , this stops it warping towards the last blade.
After all the blades are sewn together, press the whole circle , DO NOT IRON – PRESS ! PUSH THE IRON DOWN ON TOP OF THE CIRCLE. If you iron you will stretch the Dresden. .Place the Dresden onto your 16 X 16 Background block – it helps to fold or mark your centre before you start..Pin or glue baste then stitch all the way around the pointy end of the blades.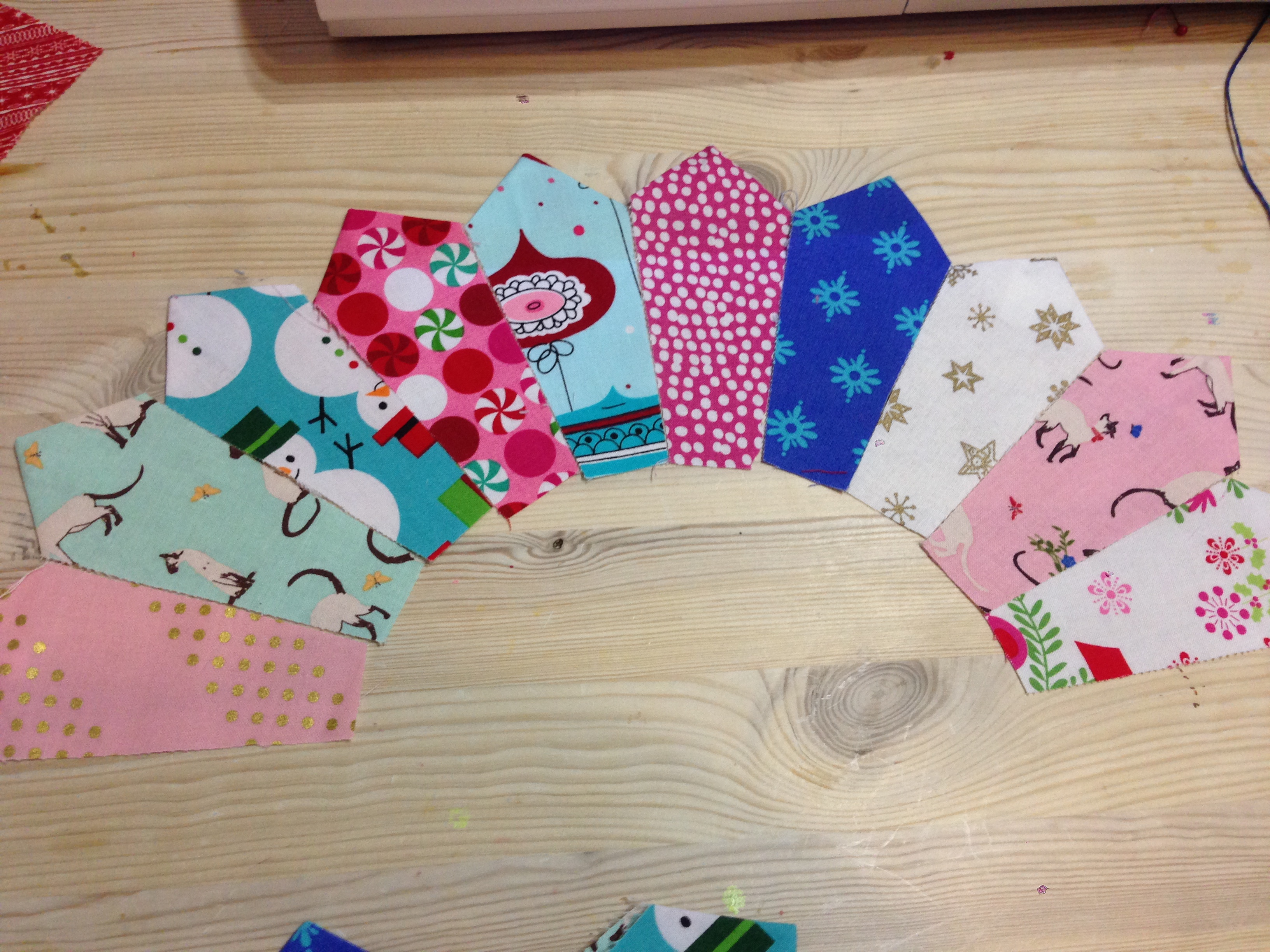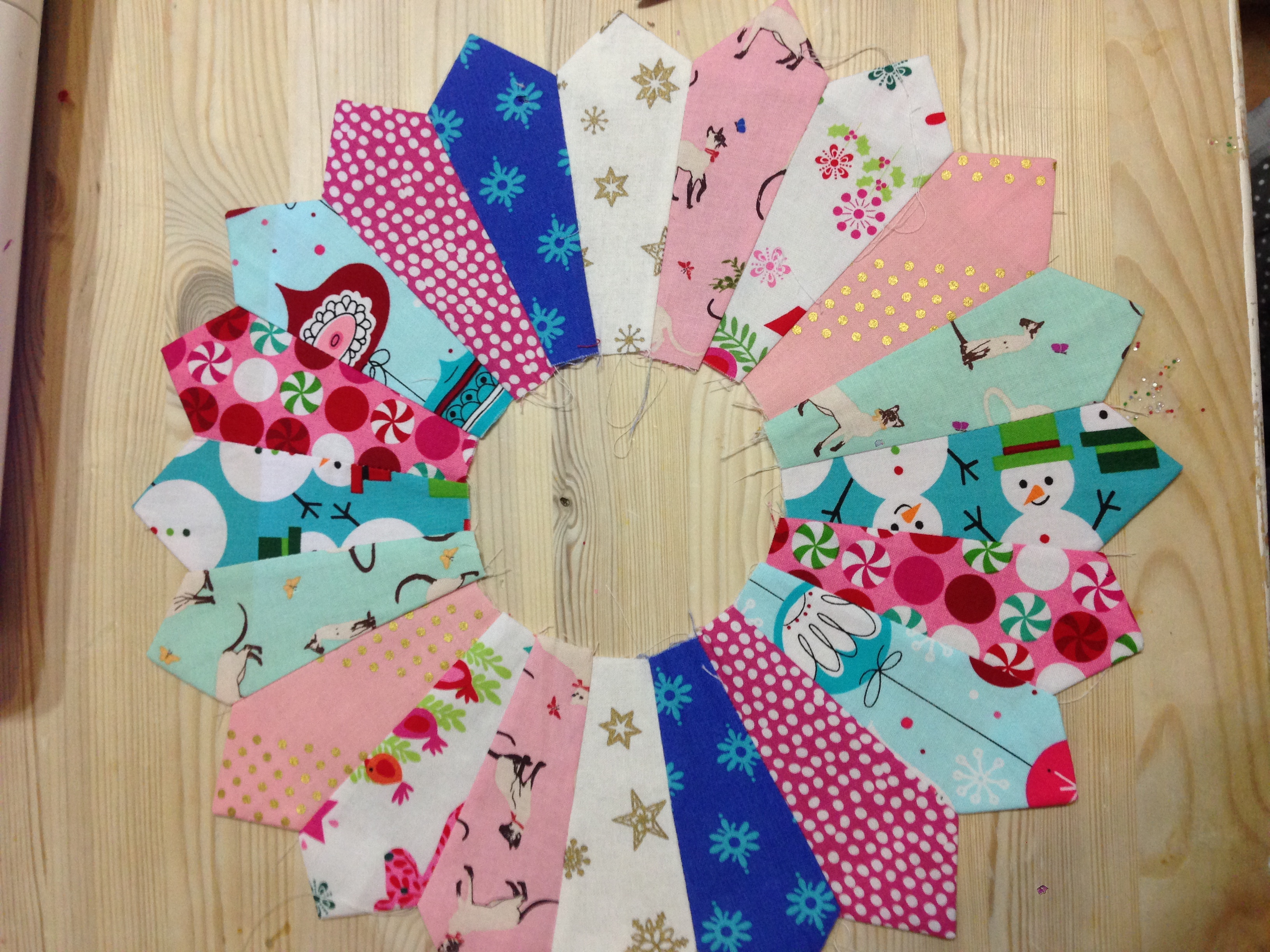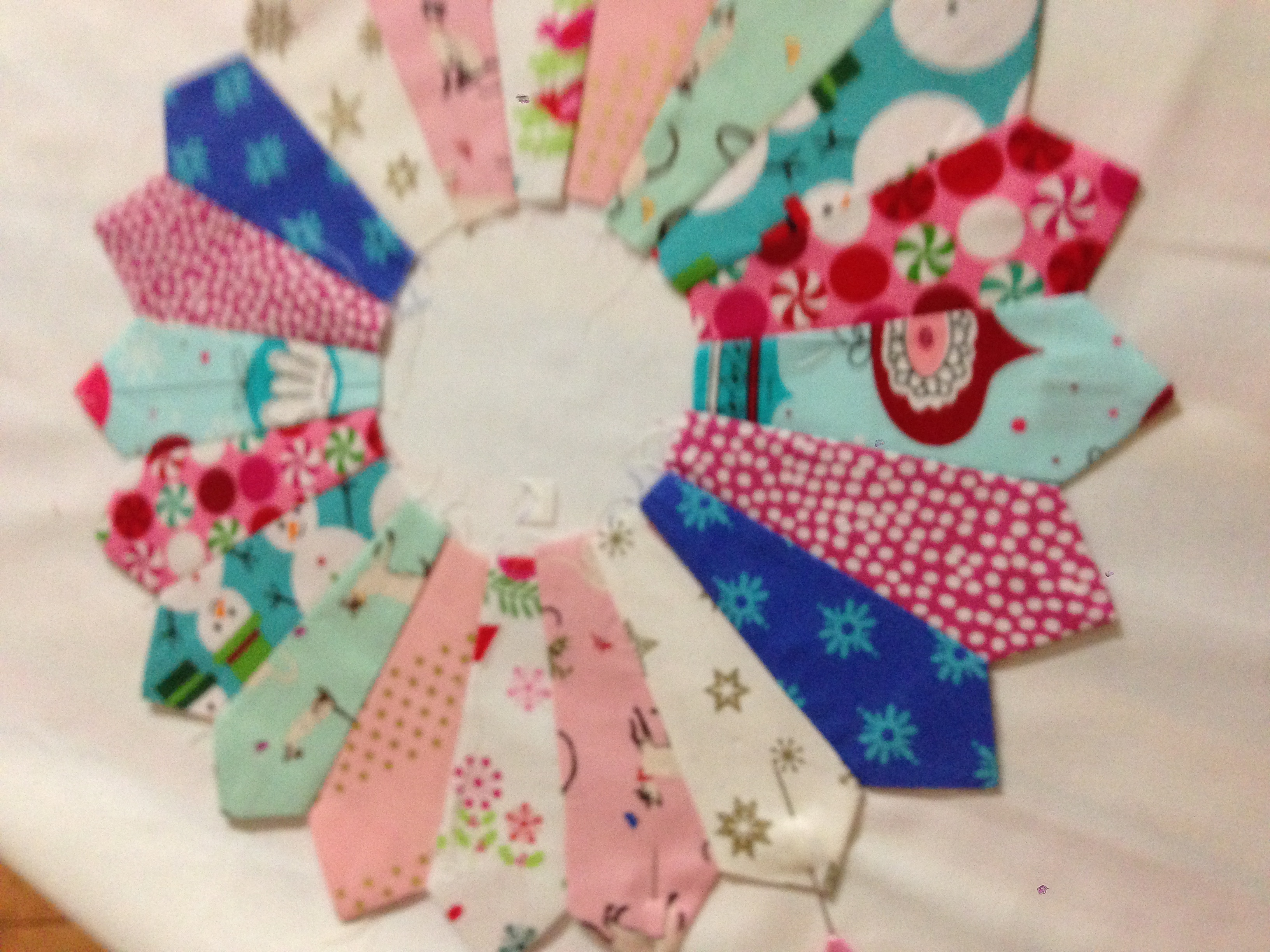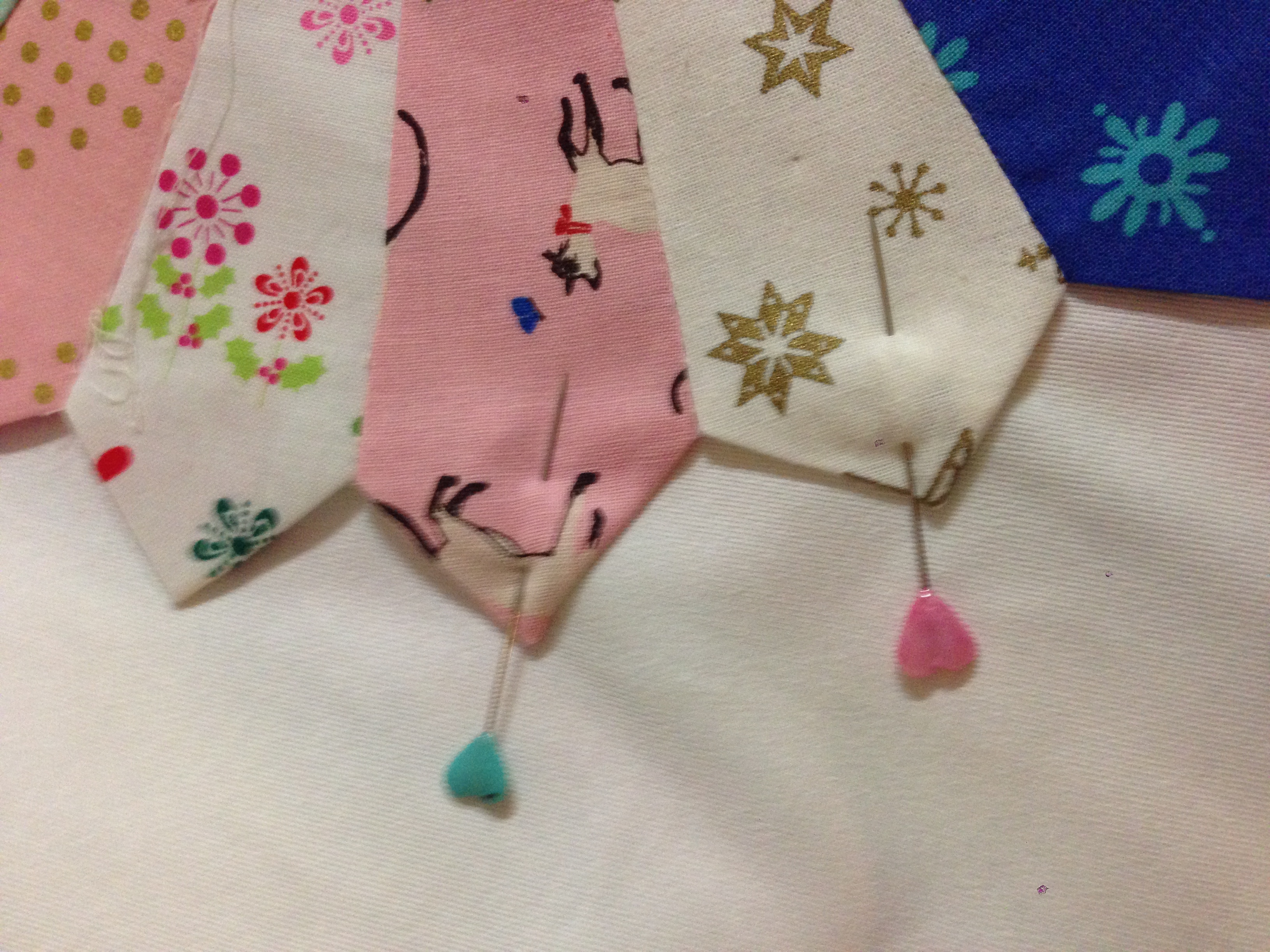 Sew all of your 2.5 strips together to create one large piece , iron flat opening the seams as you go. On your cutting board cut into 2.5 strips – This will create a patchwork border without the need to sew each square individually. Sew the patchwork strips onto the main 16 x 16 piece around the edge using a ¼ inch seam. Press well.


With your circle fabric cut two the same size as the template. Place one circle right side up and second circle on top and stitch all the way around it. ( RIGHT SIDES TOGETHER FACING EACH OTHER INWARDS) Then using a seam ripper tear a small hole in the blank back piece , turn right side out and prepare to stitch your design I used pink and aqua thread but you could use any colour that you like that goes best with your fabric choice.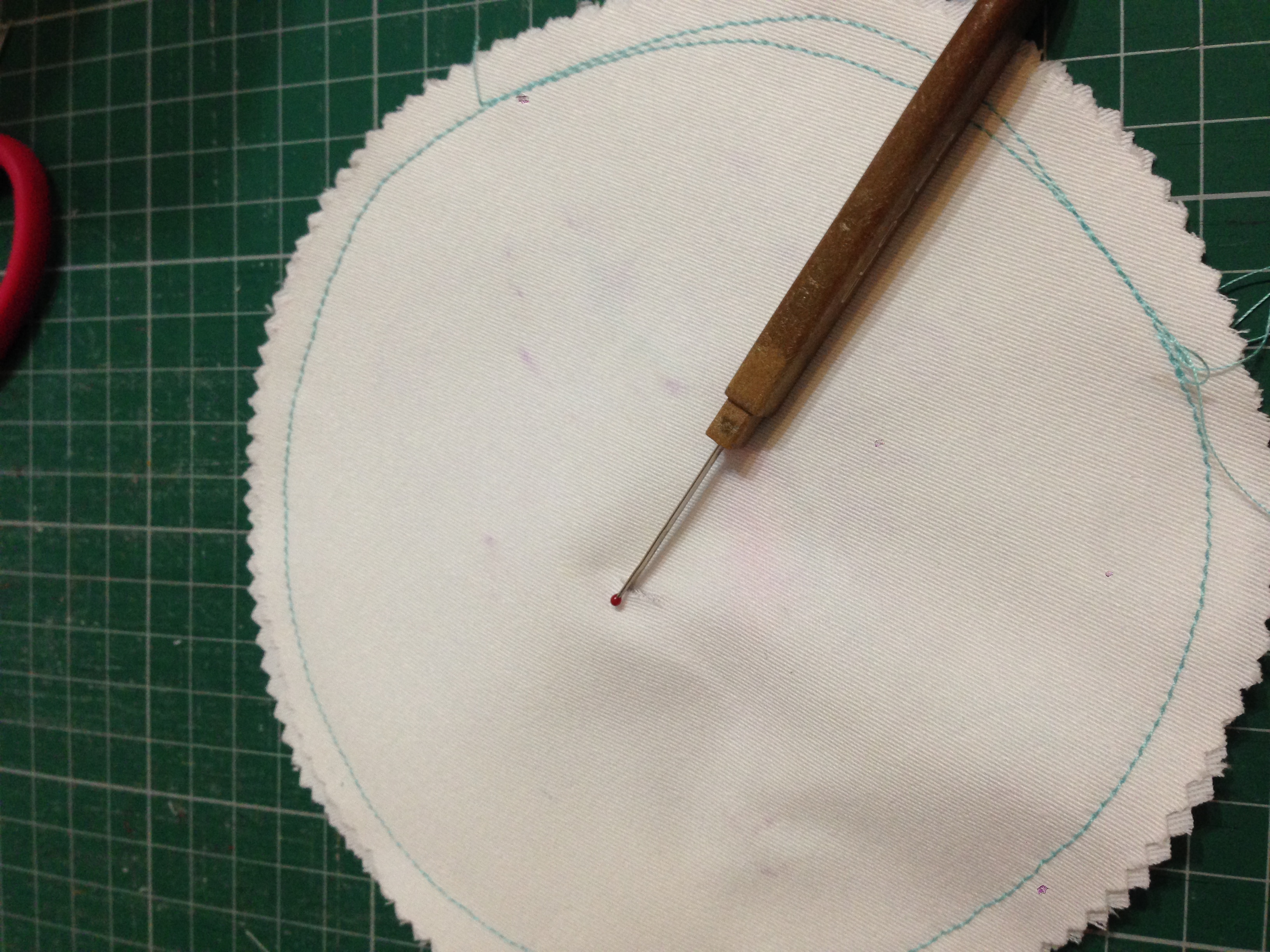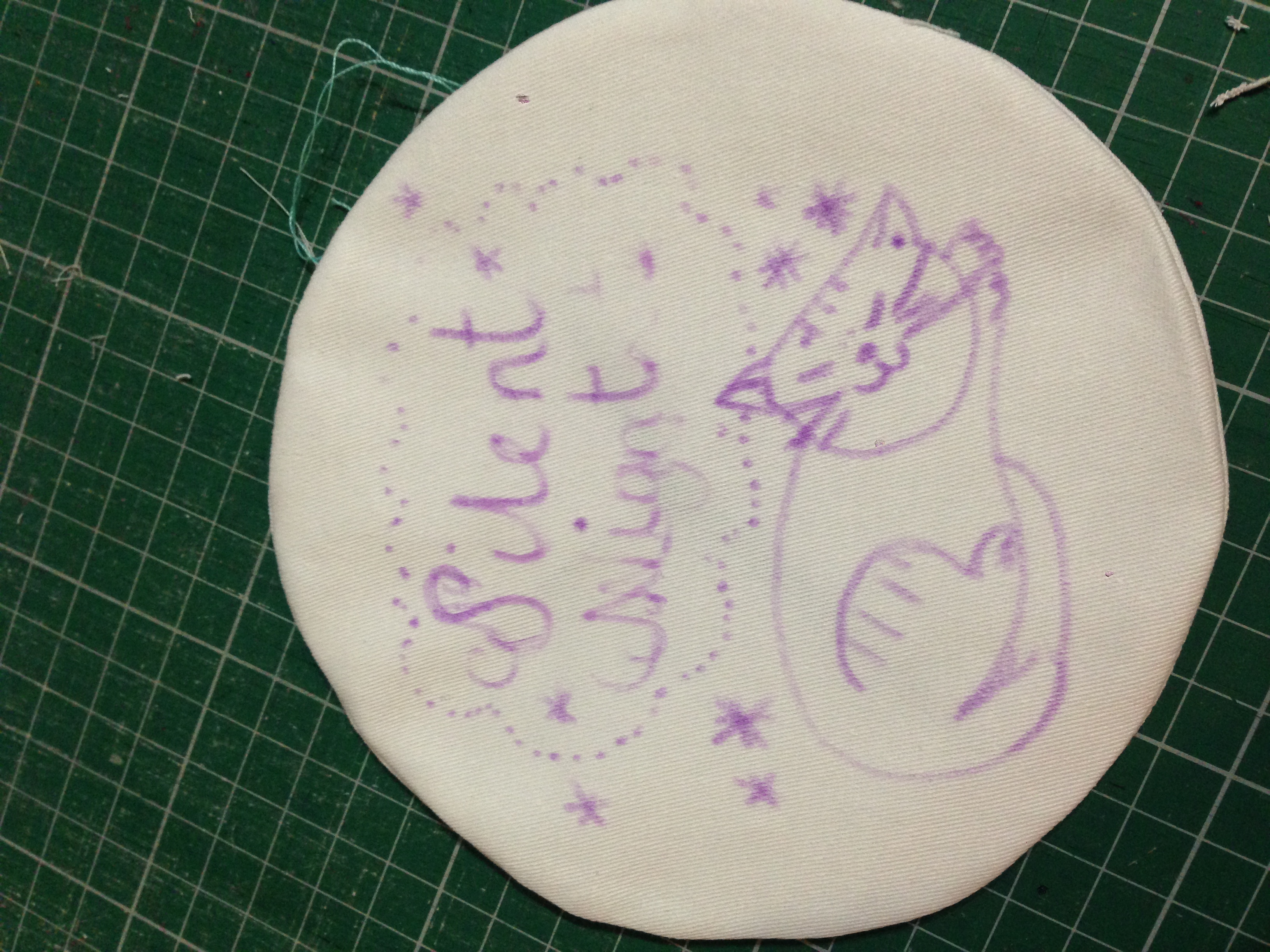 When you have finished your middle circle place it onto your Dresden and stitch into place.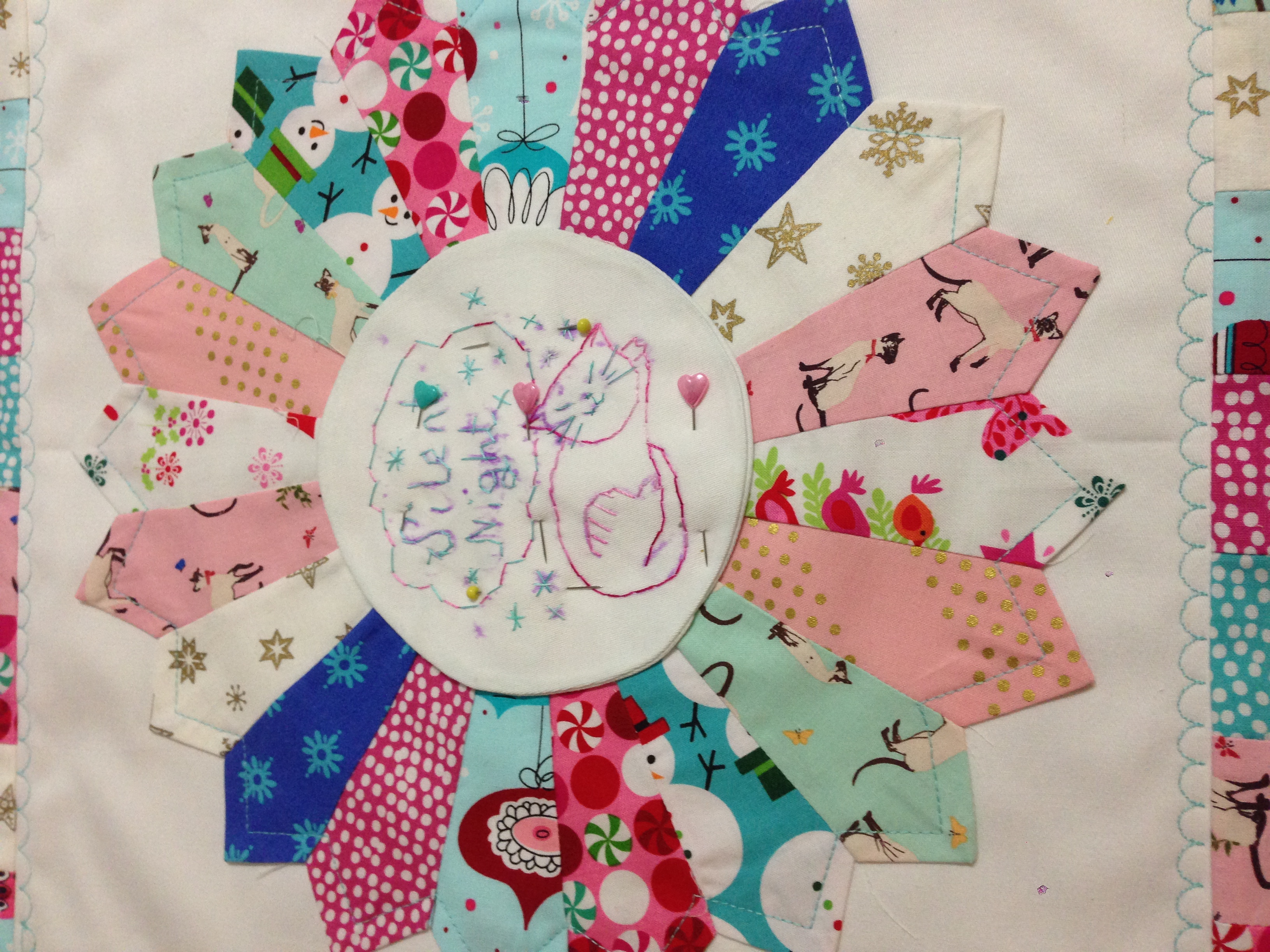 Make the pillow back by cutting two pieces of fabric, 1 half will be 18 x 15 1/4″, the second half will be 18 x 10 1/4″. Turn under 1″ on both top and bottom pieces to hem. Lay the back pieces on the back of the pillow front overlapping the larger piece on top and pin in place. Sew around all four sides using a 1/4″ seam allowance. This will create an envelope for your cushion.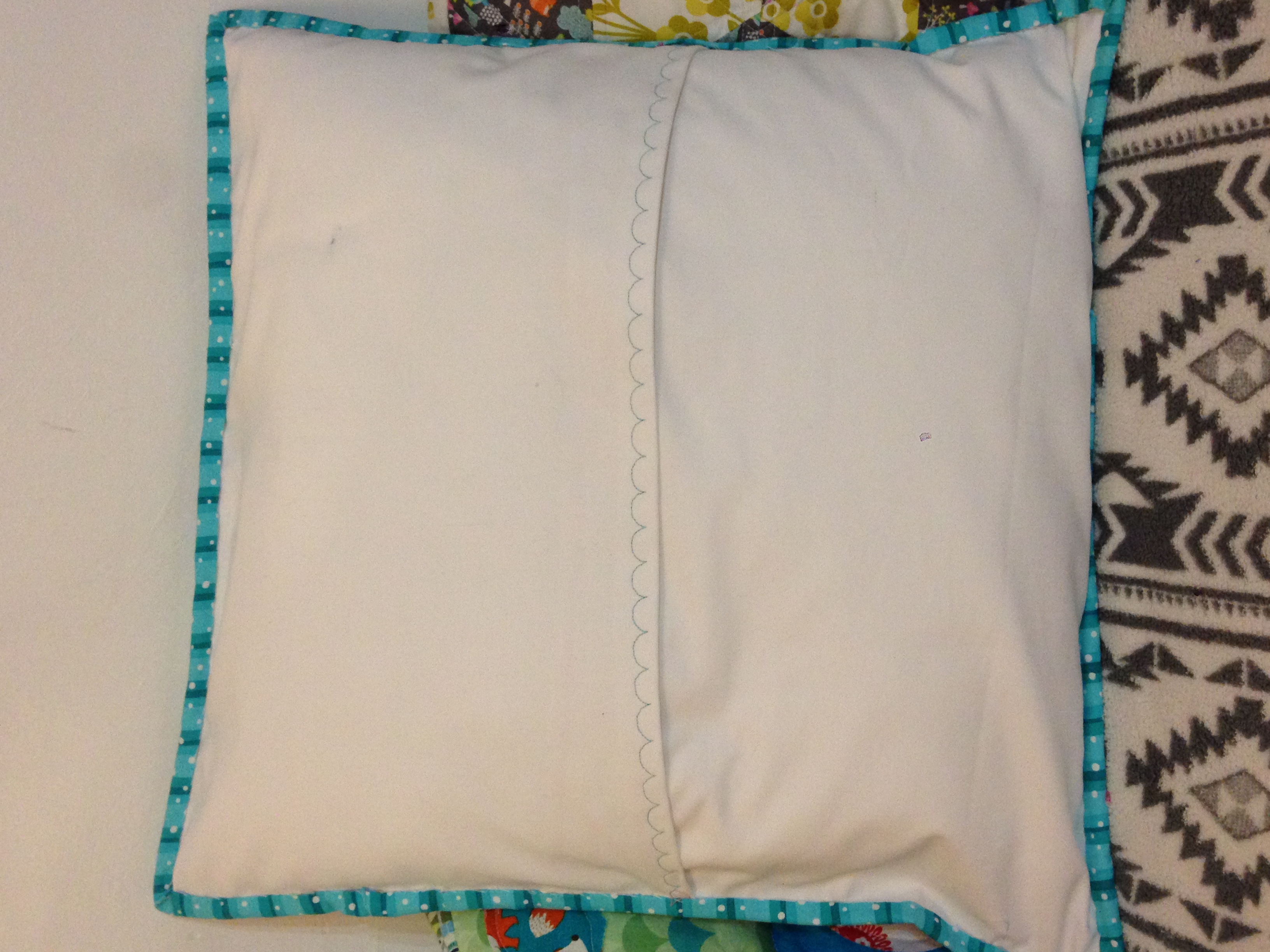 Add binding to the front in the same way you would for a quilt. Turn and hand stitch in place on the back.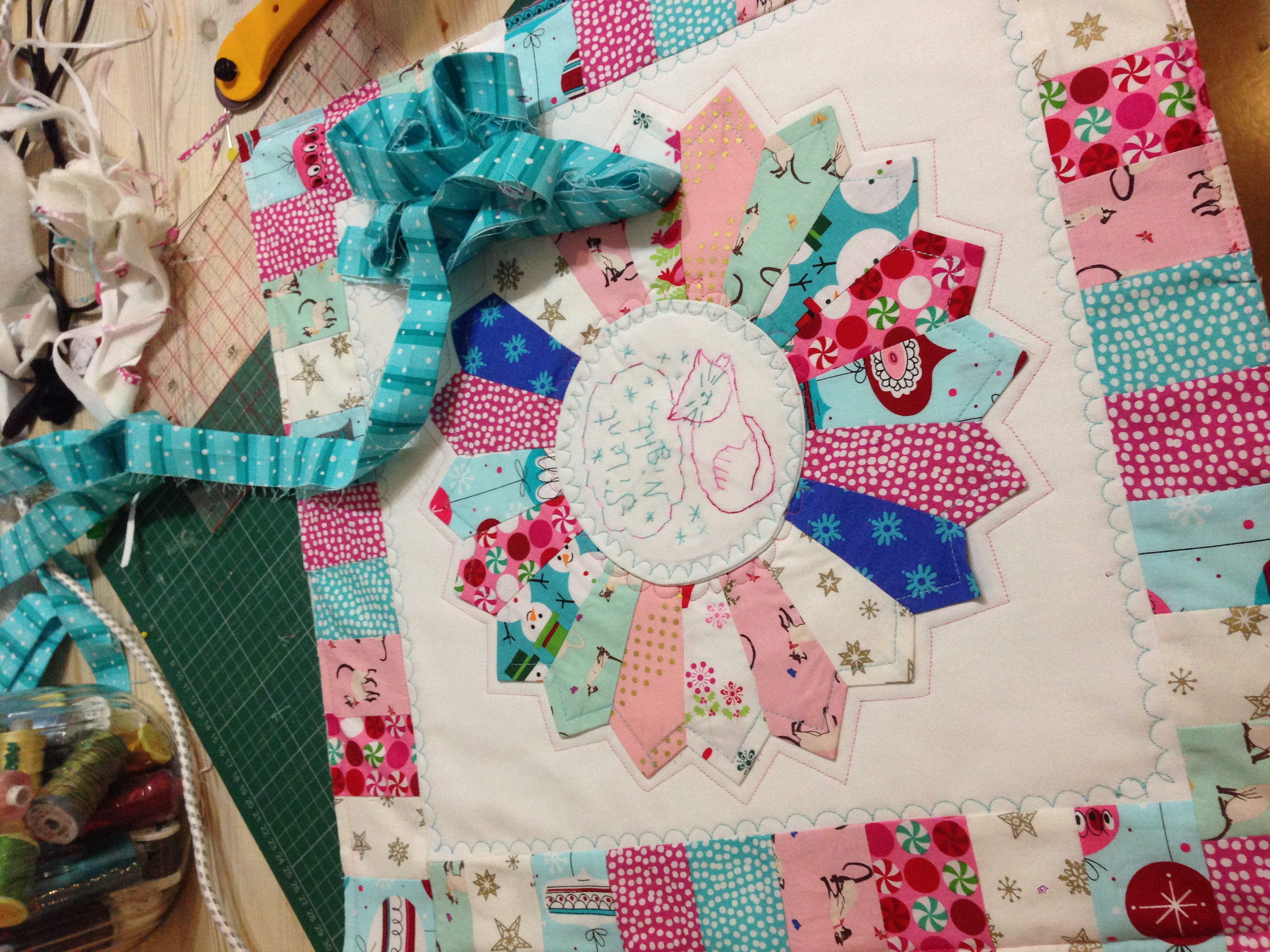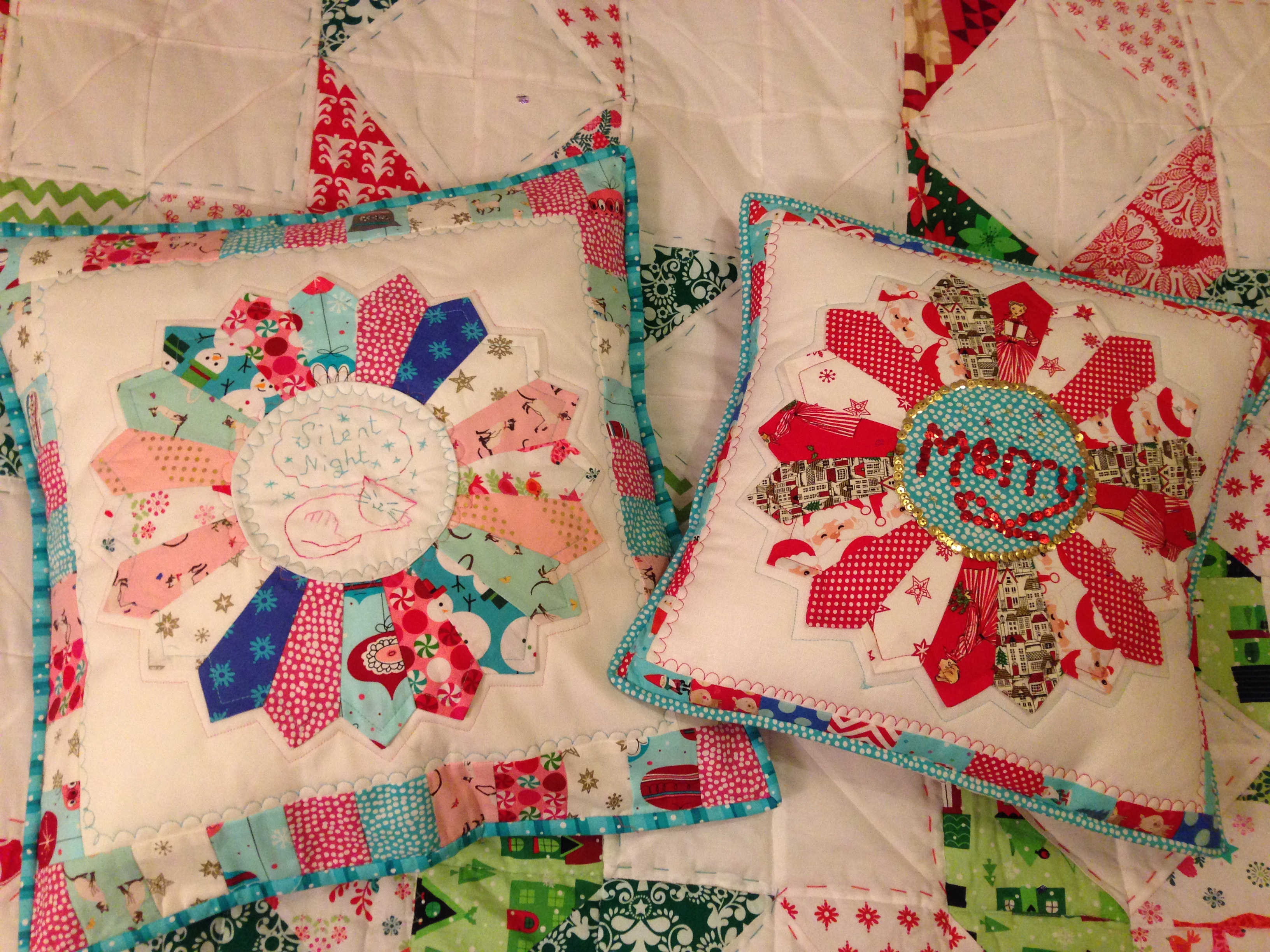 Put your cushion in your cover and enjoy.
Posted by Gemma Perkins. Posted In : DIY